Ecuadorian biologist directs projects against Chagas disease
By Luis E. Mendoza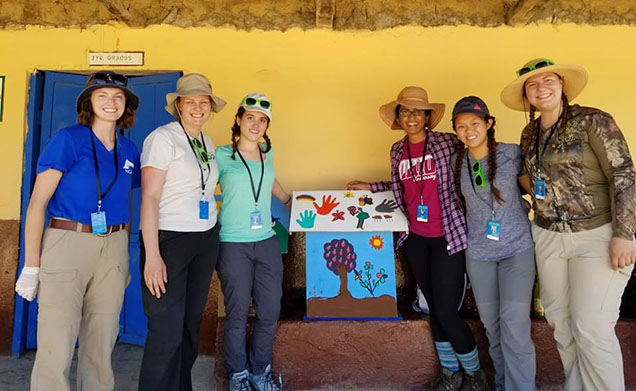 At Bellamaria community, Loja-Ecuador. Credits: Luis E. Mendoza, Ohio University
Despite that Chagas disease was discovered 100 years ago, there are still 8 million people who suffer from it. It is spread via contact with the feces of an insect called Trypanozoma cruzi, once the mosquito bite penetrates the human skin.
In 2005, the WHO classified Chagas disease as a neglected tropical disease. This means that it is a disease that proliferates in impoverished environments (as is the case in some rural areas of Ecuador), tropical climates and that has been historically ignored by the global health system. However, it is only in recent decades that scientific research has begun to focus on its study. "Chagas is a neglected disease and in order to close those gaps it is necessary to carry out research that generates knowledge that allows the development of better diagnoses, treatments and control strategies for the transmission" says Dr. Mario Grijalva, Director of the Center for Research on Health in Latin America.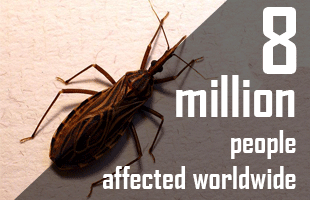 WHO, 2010
Since June 15 of this year, Ohio University, in partnership with the Pontifical Catholic University of Ecuador (PUCE), is implementing the Tropical Disease Research course for combating Chagas disease. The initiative, led by Dr. Grijalva, joins participants from different backgrounds to develop projects with an interdisciplinary and holistic perspective of the socio-environmental variables that favor Chagas disease. Using as a reference the Healthy Living Initiative - in which houses are built to prevent the transmission of Chagas - research projects raise the importance of the concept of "social development" to combat this type of disease.
The participants of the projects are making an important contribution in the prevention and control of Chagas disease, while enriching their knowledge about the tropical conditions that trigger the prevalence of this disease in Ecuador. Due to the interdisciplinary nature of the activities, undergraduate and graduate students come from different specialties: Biological Sciences, Communication, Journalism, Architecture, Engineering, Humanities and Social Sciences.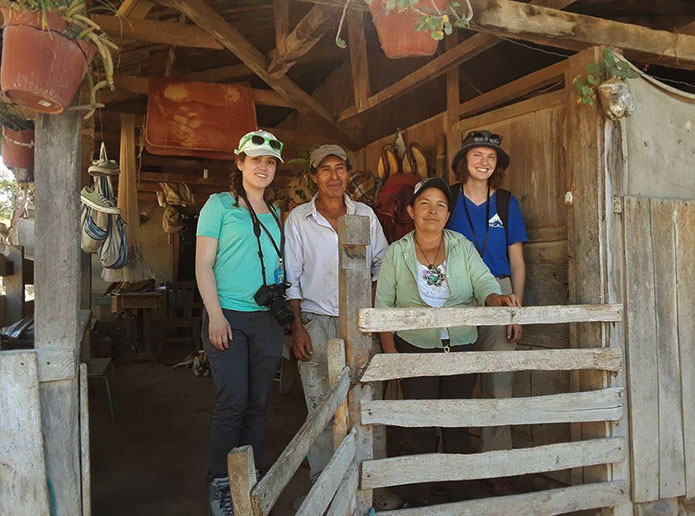 At Bellamaria community, Loja-Ecuador. Credits: Luis E. Mendoza, Ohio University
This initiative is the result of cooperative work between the Infectious and Tropical Diseases Institute (ITDI), of Ohio University, and the Center for Health Research in Latin America (CISeAL), of the Pontifical Catholic University of Ecuador. The cooperation between both institutions was born from the need to fill a vacuum of research in Ecuador, a common problem in Latin America.
"By creating this collaboration between the two institutions, important progress was made thanks to the catalytic effect of international cooperation; we were able to work to create a research center that has people dedicated to research at the highest level," Dr. Grijalva emphasized.
Currently there are research projects on the socioeconomic situation of the communities of Bellamaria, Guara and Chaquizca, in the province of Loja. As well as projects related to agricultural practices, intercultural communication projects, mobile or "little" libraries, laboratory work, and insecticide spraying against the "kissing bug", which is the insect that transmits Chagas disease.
Original article: La Crónica (Loja), June 25, 2018.
Links:
Healthy Living Iniciative: https://www.ohio.edu/medicine/itdi/research/healthy/about.cfm