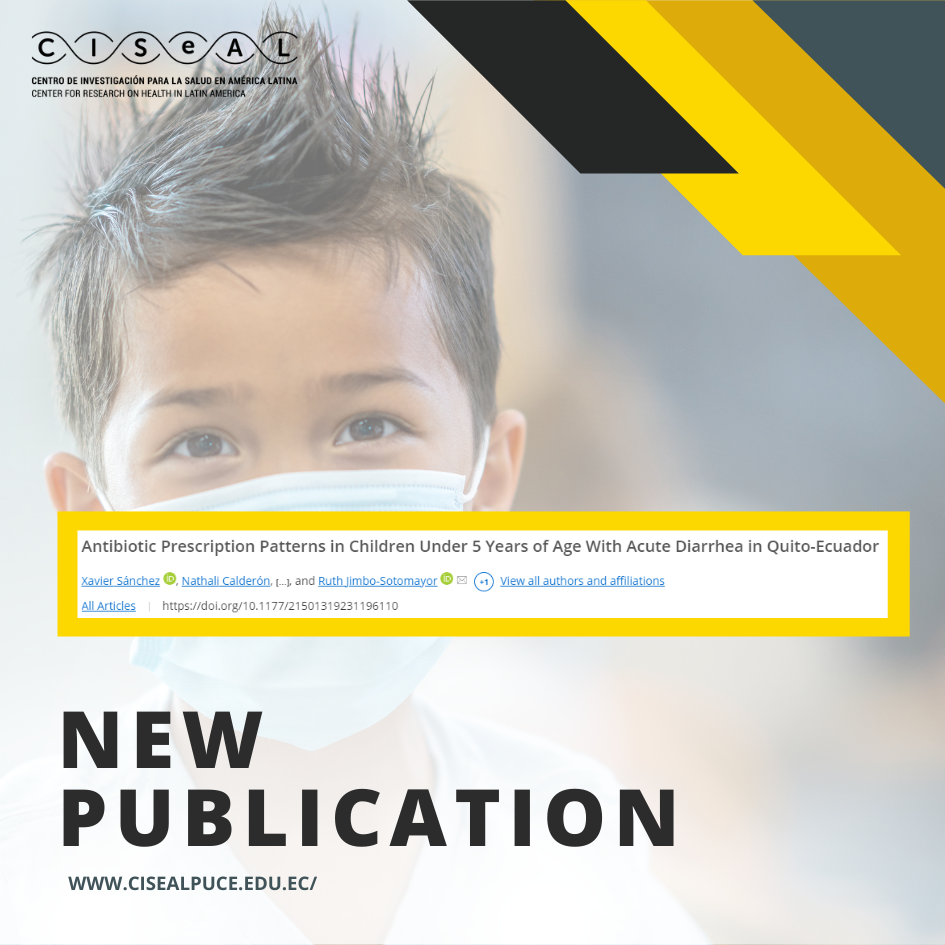 Diarrheal diseases are one of the main causes of child mortality, primarily affecting children under 5 years of age. Every day, more than 1400 children die worldwide due to diarrhea, which affects approximately 2.5 billion children under 5 years old each year.
In Ecuador, acute diarrhea (AD) and infectious gastroenteritis are significant contributors to pediatric morbidity, accounting for around 15% of outpatient consultations in 2016 and being the second most common cause of pediatric hospitalization in 2019.
Our researchers, Xavier Sánchez, and Ruth Jimbo, conducted a study involving 359 children under 5 years of age, with 58.77% being girls. They found that 85.24% of cases of acute diarrhea (AD) were attributed to infectious and unspecified gastroenteritis and colitis.
Gastrointestinal infections caused by viruses, bacteria, and parasites are the leading causes of AD. Rotavirus is responsible for 60% to 70% of cases, although bacteria such as E. coli, Campylobacter, Yersinia, and Salmonella can also be involved. Viral infections are more common in infants aged 0 to 11 months, while bacterial infections are more prevalent in children aged 24 to 59 months.
The diagnosis of AD relies on a medical interview that gathers information about the duration of diarrhea and associated symptoms such as fever, vomiting, and abdominal discomfort. It's also crucial to identify underlying conditions that increase the risk of severe illness, such as malnutrition, prematurity, immunodeficiency, and heart disease.
The Integrated Management of Childhood Illness (IMCI) strategy by the World Health Organization (WHO) and the United Nations Children's Fund (UNICEF) recommends focusing on preventing dehydration in the treatment of AD since most episodes are self-limiting. Antibiotics, antiparasitic medications, and antidiarrheal drugs are not necessary and are discouraged, as are laboratory tests unless severe complications or comorbidities are present.
In cases where a specific cause of diarrhea is identified or strongly suspected, antibiotics or antiparasitic medications may be administered, particularly after recent travel. However, inappropriate antibiotic use is common in many low- and middle-income countries.
We invite you to read the full article here: https://journals.sagepub.com/doi/10.1177/21501319231196110