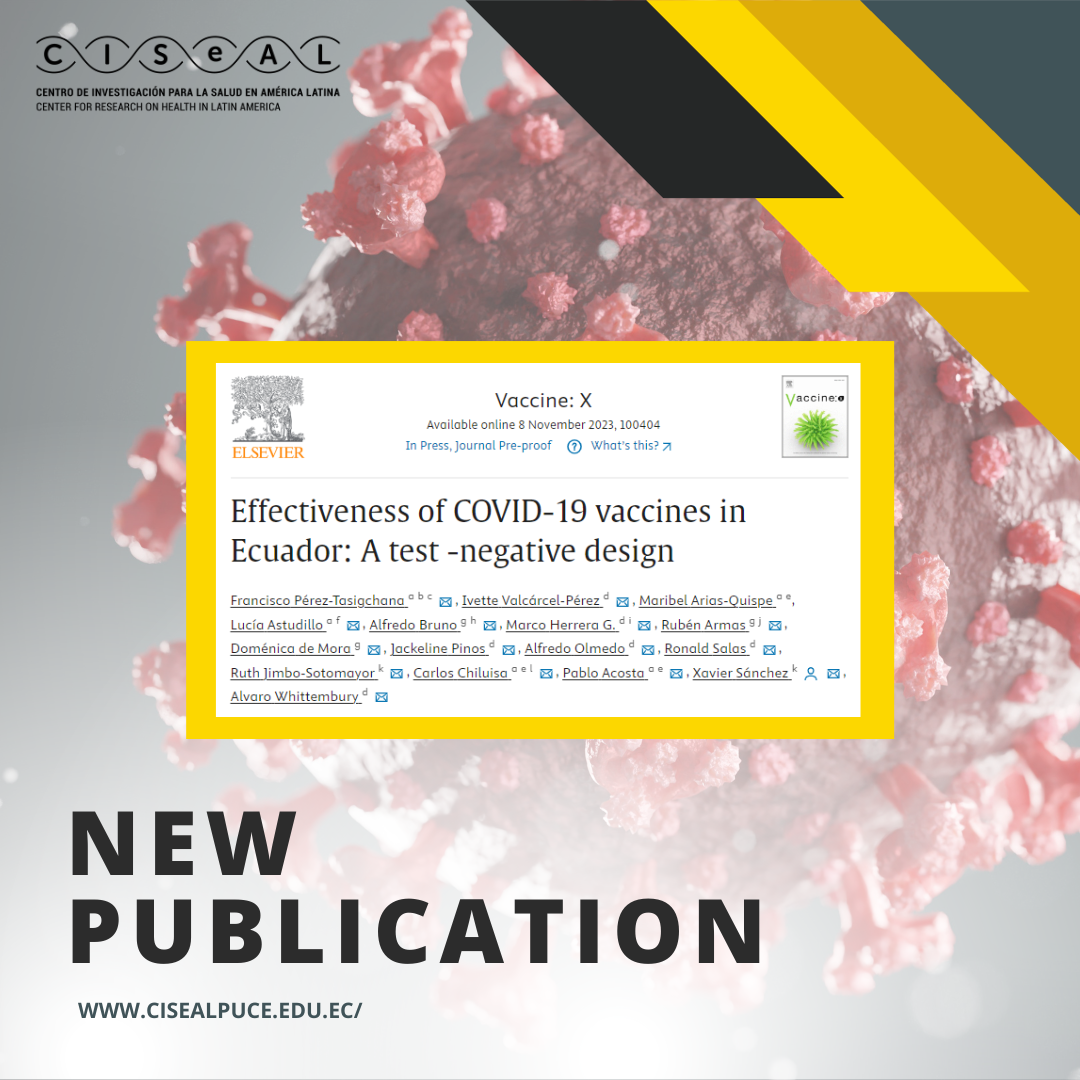 The study by Dr. Xavier Sánchez and Dr. Ruth Jimbo aims to assess the effectiveness of COVID-19 vaccines in preventing severe acute respiratory infections (SARI) caused by SARS-CoV-2. The research focused on data collected between May 2021 and March 2022, using a test-negative design. Patients meeting SARI criteria and hospitalized for at least 24 hours were included. Cases had positive SARS-CoV-2 tests, while controls tested negative. Vaccine effectiveness was calculated through logistic regression based on vaccination status obtained from national records, considering a valid dose administered at least 14 days before symptom onset. The study is crucial for understanding the impact of vaccines on severe cases in Ecuador during the ongoing pandemic.
The rapid development and distribution of COVID-19 vaccines became a global effort involving governments, pharmaceutical companies, research institutions, and international organizations. The introduction emphasizes disparities in vaccine availability and health outcomes among countries.
Latin America, including Ecuador, faced significant challenges with high rates of infection and death. Governments in the region worked to acquire and distribute vaccines, resulting in an increase in vaccination intentions. In Ecuador, vaccines were available from January 2021, with prioritized phases targeting healthcare workers, older individuals, and vulnerable groups. By the end of 2021, vaccination coverage reached an impressive 88%.

Despite the high efficacy demonstrated in clinical trials, the study underscores the importance of evaluating effectiveness in real-world contexts. The research aims to analyze the early impact of COVID-19 vaccination in Ecuador, specifically focusing on preventing hospitalization, admission to the intensive care unit (ICU), and death from SARS-CoV-2 between May 1, 2021, and March 31, 2022.
We invite you to click on this link to read the full study: https://www.sciencedirect.com/science/article/pii/S2590136223001456?via%3Dihub