May 2021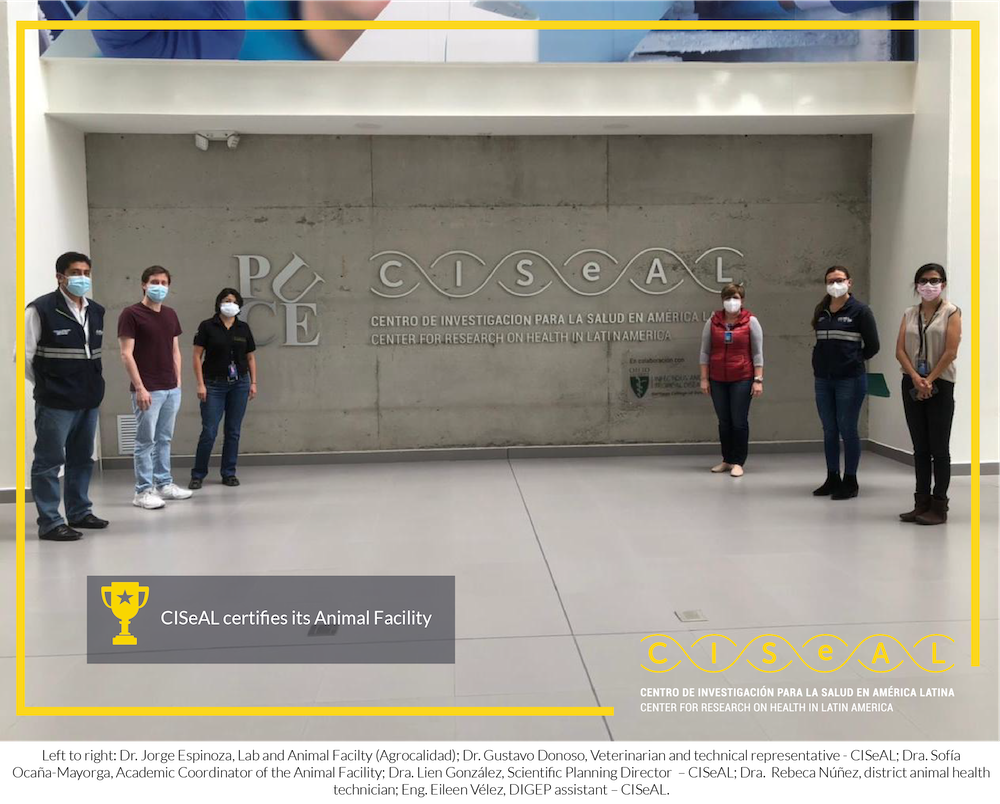 The Center for Research on Health in Latin America (CISeAL) of the Pontificia Universidad Católica del Ecuador (PUCE) is delighted to share with the scientific community that our Animal Facility (AF) obtained its certification as a quarantine facility by the Agencia de Regulación y Control Fito y Zoosanitario – AGROCALIDAD (national authority in charge of phytosanitary and xoosanitary control).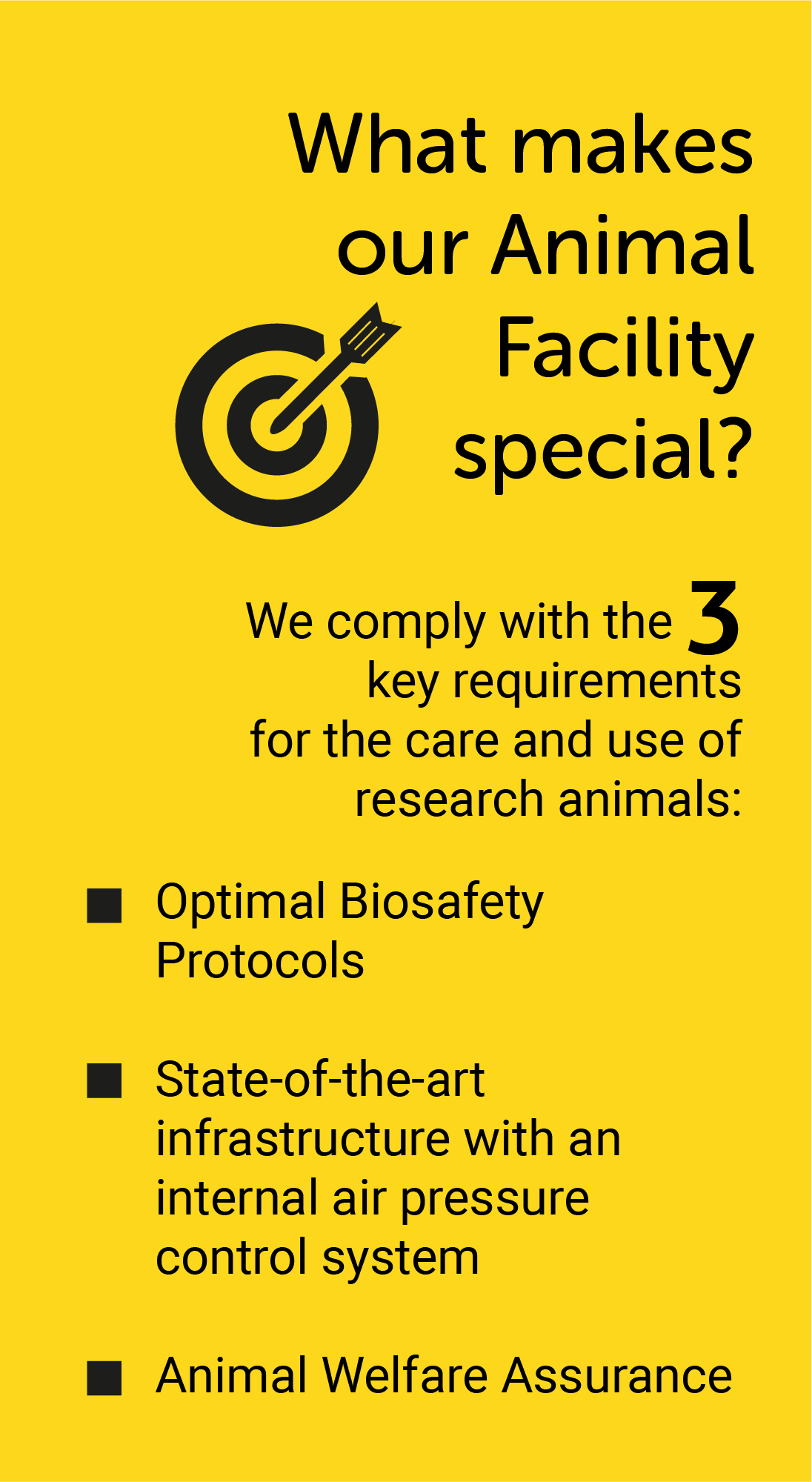 The certification is the result of a year of hard work, coordinated between representatives of the Agency and personnel of the Scientific Planning Direction (DIGEP), Administrative Direction (DIGACI), researchers, full-time personnel, and authorities of PUCE.
The achievement marks a milestone for PUCE and CISeAL since in addition to being the first facility of its kind in the institution, it also has cutting-edge operating and biosafety protocols, which will ensure the development of new research at the highest level.
Among the particularities that stand out in this new facility is the ability to provide both infrastructure and technical management for the development of research in optimal conditions. In addition, CISeAL's quarantine facility guarantees compliance with the five freedoms for animal welfare.
The process of preparing this new area, which took place even during the harshest months of the pandemic, ended with a meticulous audit by the authorities, who granted operating permits with zero observations. For Dr. Sofía Ocaña-Mayorga, Academic Coordinator of the Animal Facility and principal investigator at CISeAL, this is the result of the well-articulated work carried out by the team in charge of the certification.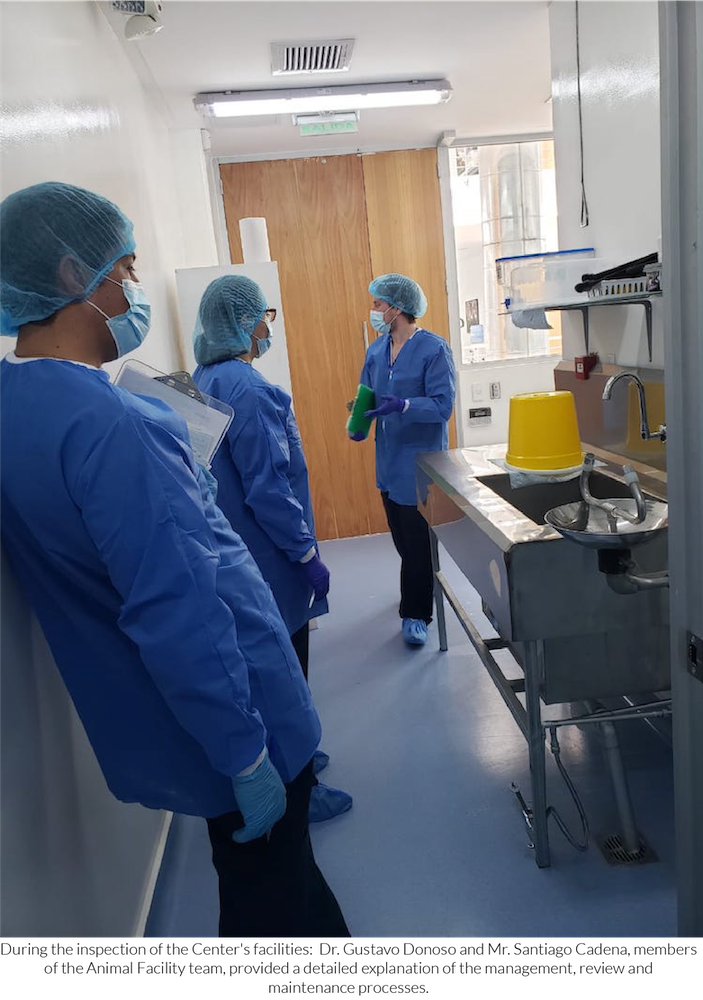 According to Dr. Lien González, director of DIGEP and responsible for the process, the accreditation is an example of institutional coordination capacities. Thanks to the key work of Dr. Sofía Ocaña-Mayorga, Eng. Eileen Vélez (DIGEP assistant), Dr. Gustavo Donoso (AF's Veterinarian and technical representative), MSc. María de Lourdes Torres (director of DIGACI), Santiago Cadena (AF Operator), Architect Fernando Calle, and PUCE's infrastructure team; CISeAL obtained a high score after the inspection of the facility and congratulations for its seriousness and commitment.
For Dr. Mario Grijalva, General Coordinator of CISeAL, the certification of the quarantine facility has important implications for CISeAL's researchers, but also for the Ecuadorian scientific community, since it opens the doors to new collaborations with national and international scientists.
Want to know more about CISeAL's facilities? Visit: https://cisealpuce.edu.ec/en/about_us/our-facility.html